With so many options for reusable water bottles, choosing one which stands out in both function and design is a great reflection on your business.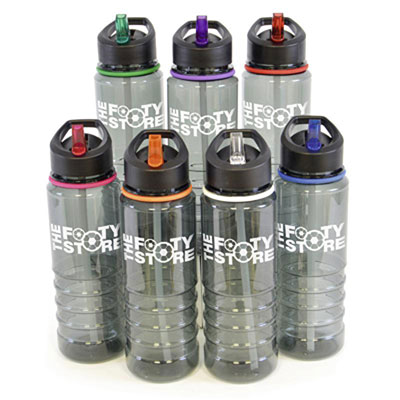 A decade ago, reusable water bottles were virtually unheard of, but bottled water became a huge trend. Today, with each one of us throwing away around 150 single- use plastic bottles per year, businesses and individuals have finally realised how vital it is to stop this waste - and carrying a reusable bottle has become a part of everyday life. Never have eco-friendly products been more popular or more necessary. Refillable bottles are a perfect marketing tool, ideal to display a corporate logo - portable, highly visible, and with a vast choice of colours and designs.
But with so many bottles on offer, it's all too easy to be overwhelmed by the choice! Whilst all our products are carefully selected and tested, we've definitely found a new favourite – the Gripper Sipper.
Available in a large selection of Eastman Tritan body colours, plus a translucent grey version with a choice of coloured spout and rim, these bottles really are ideal for everyday use. We offer a choice of sizes - 550ml is the classic capacity to carry or slip into a bag, whilst the 800ml version is perfect for keeping at work, at the gym, or encouraging hydration by having a larger volume of water easily to hand.
Gripper Sipper bottles are very ergonomic, with a ridged lower half for easy-grip, and a secure screw top lid. The fold down spout with internal straw allows the user to sip subtly, without needing to lift or tip the bottle; ideal for work or social situations where glugging wouldn't be appropriate!
The Gripper Sipper range is strong and durable. With no shattering or denting, the strong tritan plastic has a long life – absolutely no false economy with these as a branding tool; the great quality ensures a high retention value, whatever the promotion.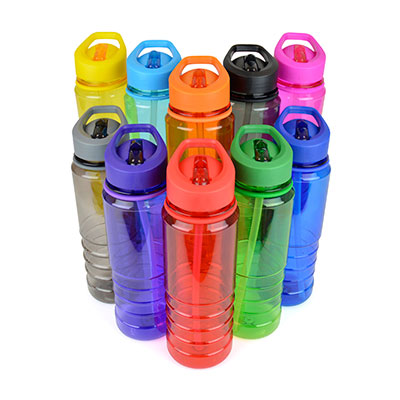 Style and appearance feature ever more heavily within the promotional industry and we're confident that the Gripper family offers a great look for a competitive price; showing your logo on the generous print area of our Gripper bottles will promote a very positive brand association.
Strong, durable, flip top straw, BPA free, environmentally friendly and ethical, in a range of sizes and colourways - the only thing missing from our Gripper Sipper bottles is your branding!